brand development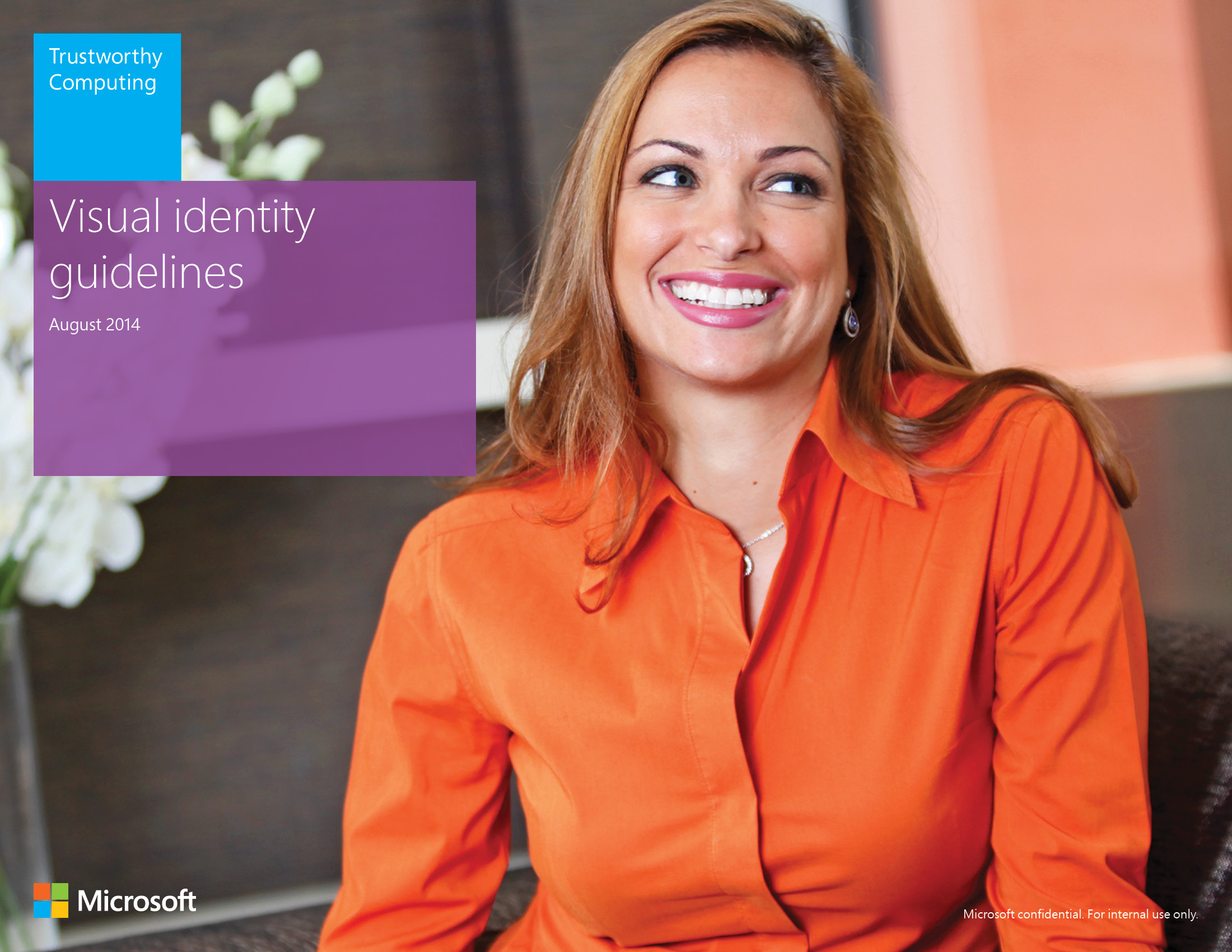 Challenge: Rebrand the Microsoft business group Trustworthy Computing, making it fresh, modern and approachable. The culminating work was this visual identity guide, giving others the ability to create advertising and marketing materials that fit within the new brand.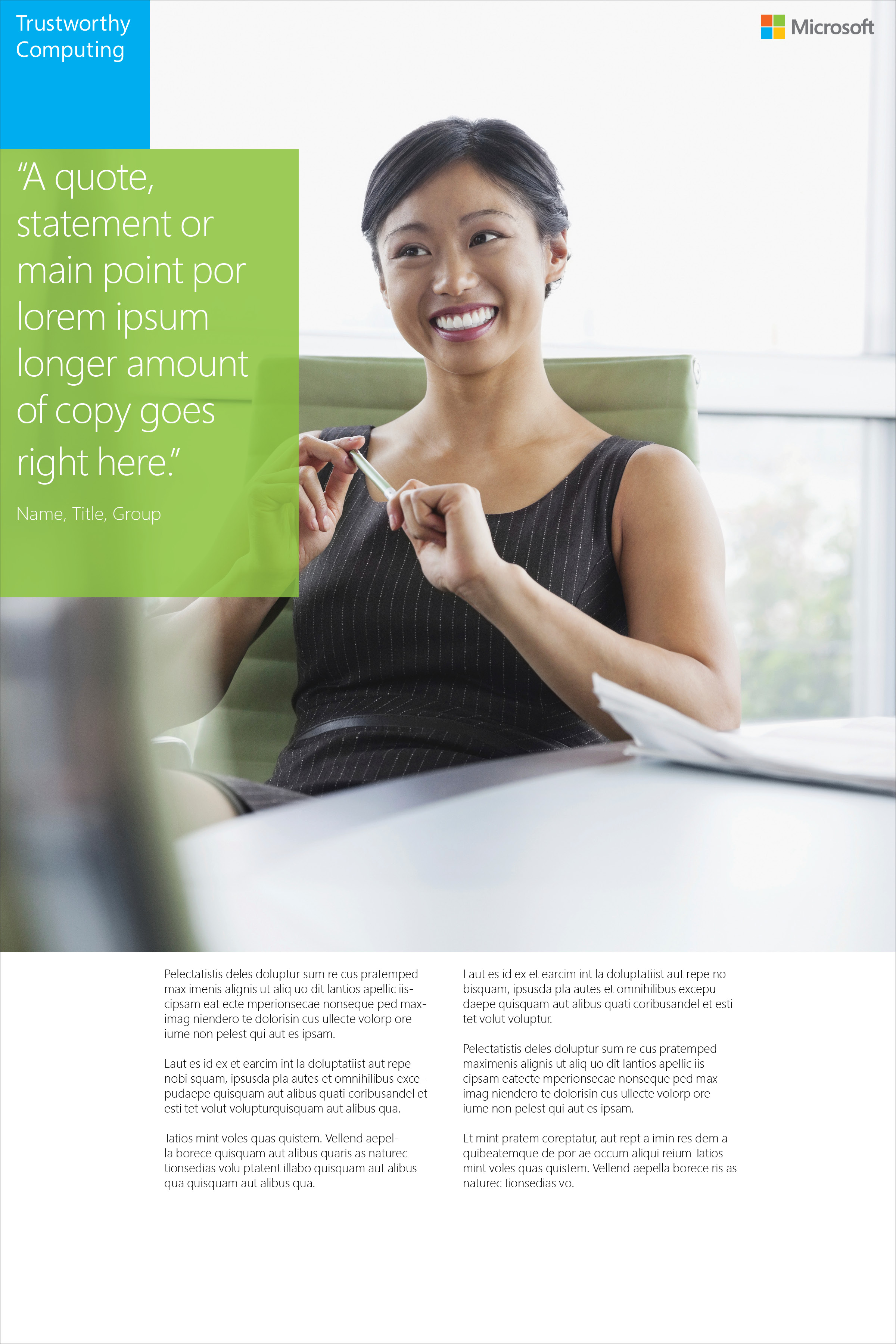 Templates: Email, ads, posters, PowerPoint decks and table tents were created in a variety of brand colors and images to make it easy for the team to develop professional looking materials.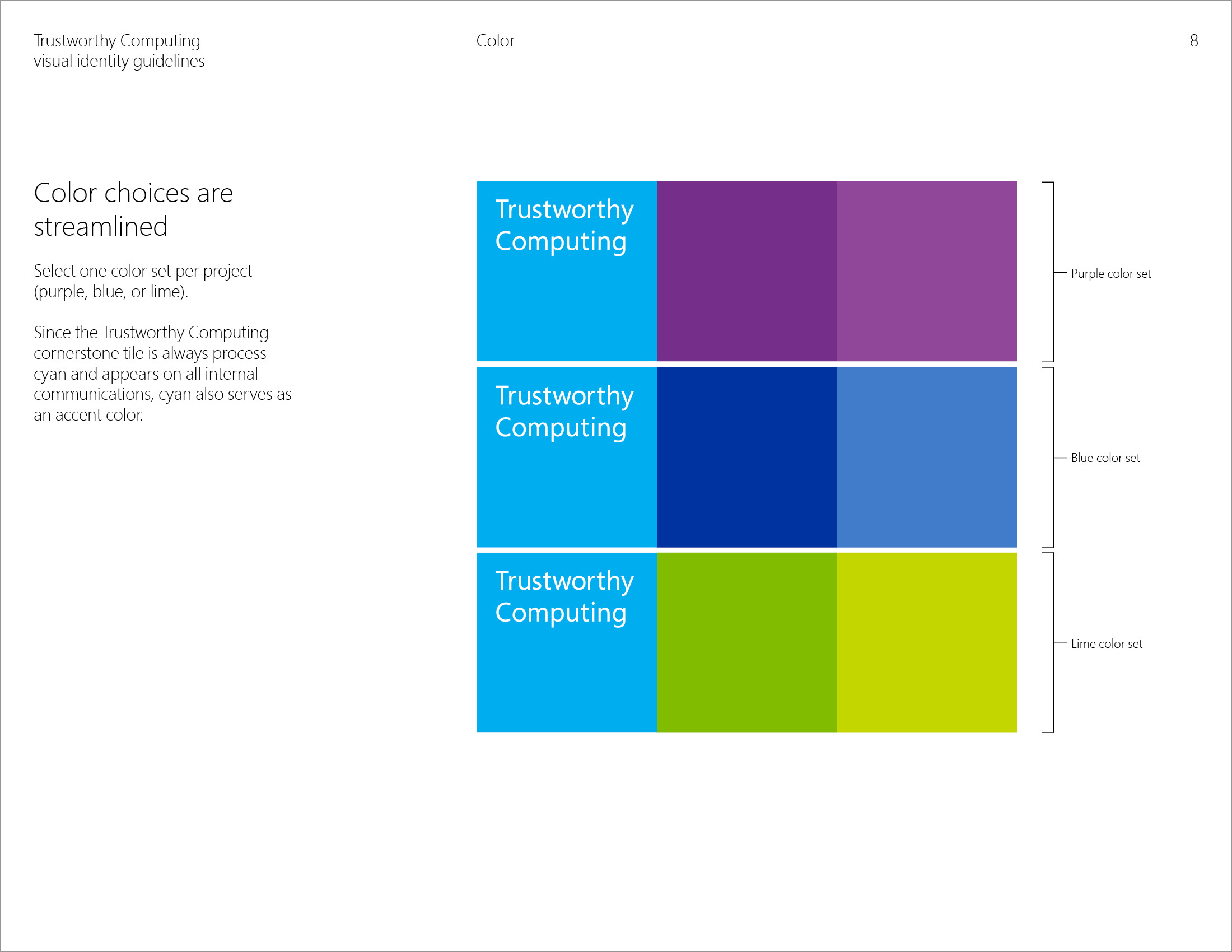 Brand colors: Part of developing the brand was establishing the Trustworthy Computing color pallet.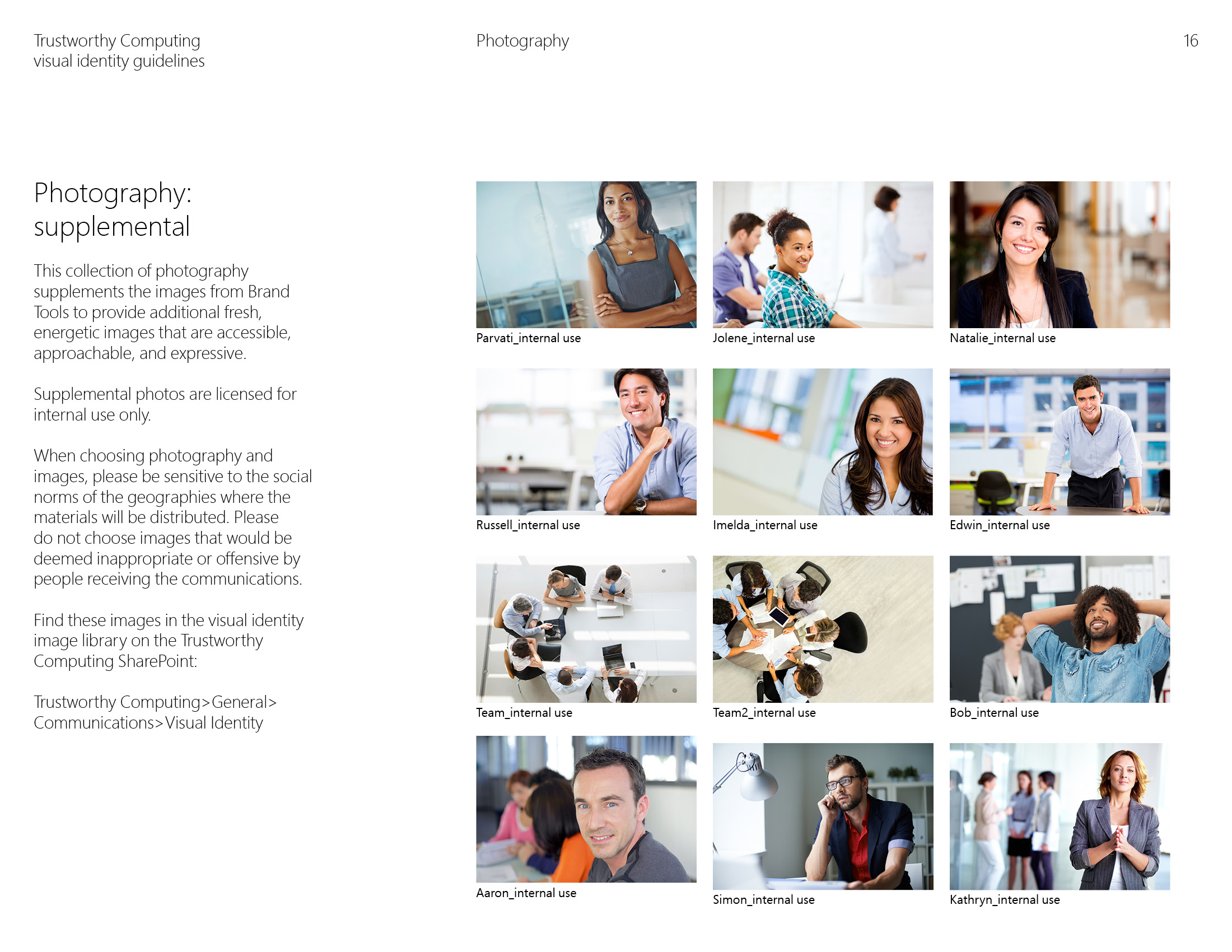 Photo library: Beyond the photography found in Microsoft Brand Tools, a supplemental photo library was established that supports our brand.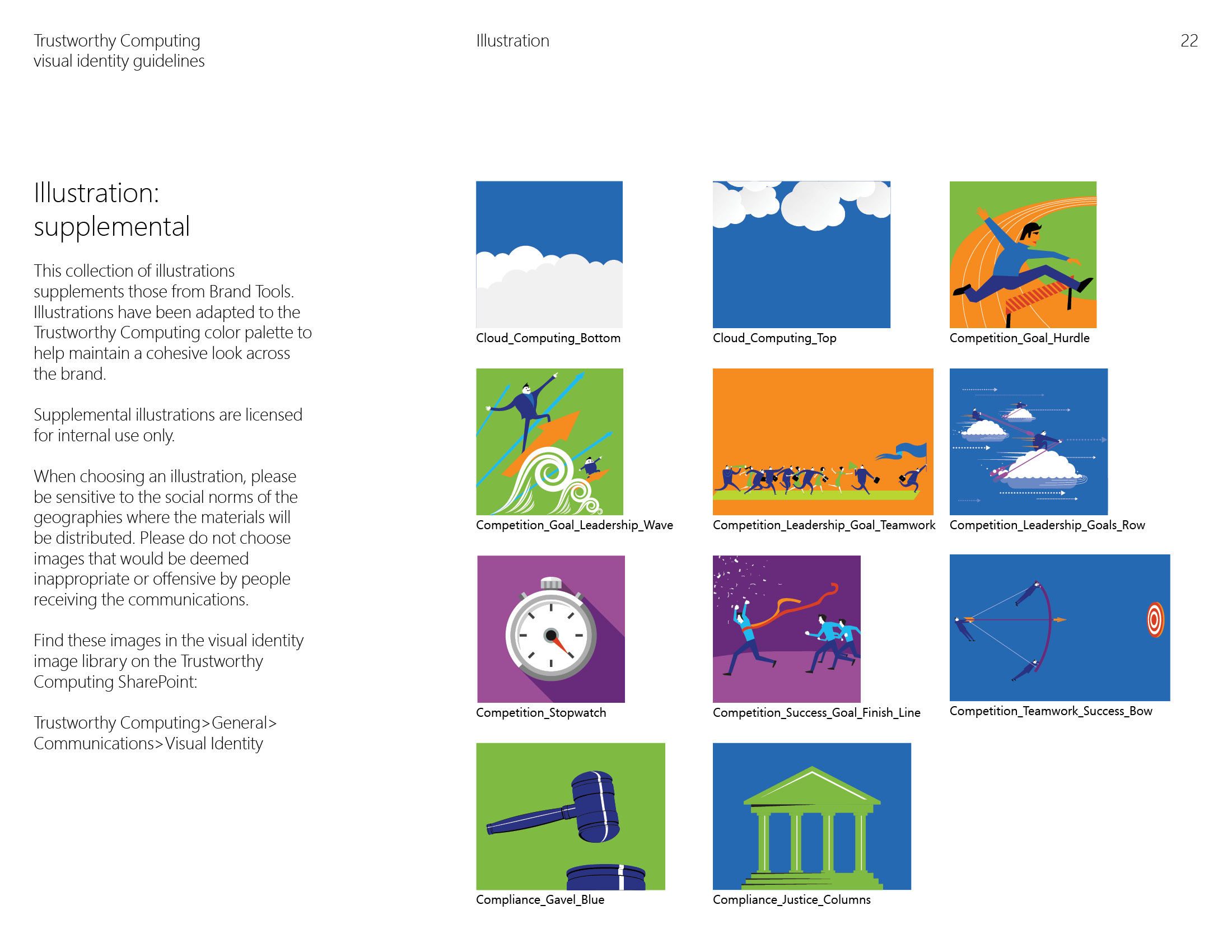 Illustration library: Beyond the illustrations found in Microsoft Brand Tools, a illustration library was established with all colors supporting our brand.