brand development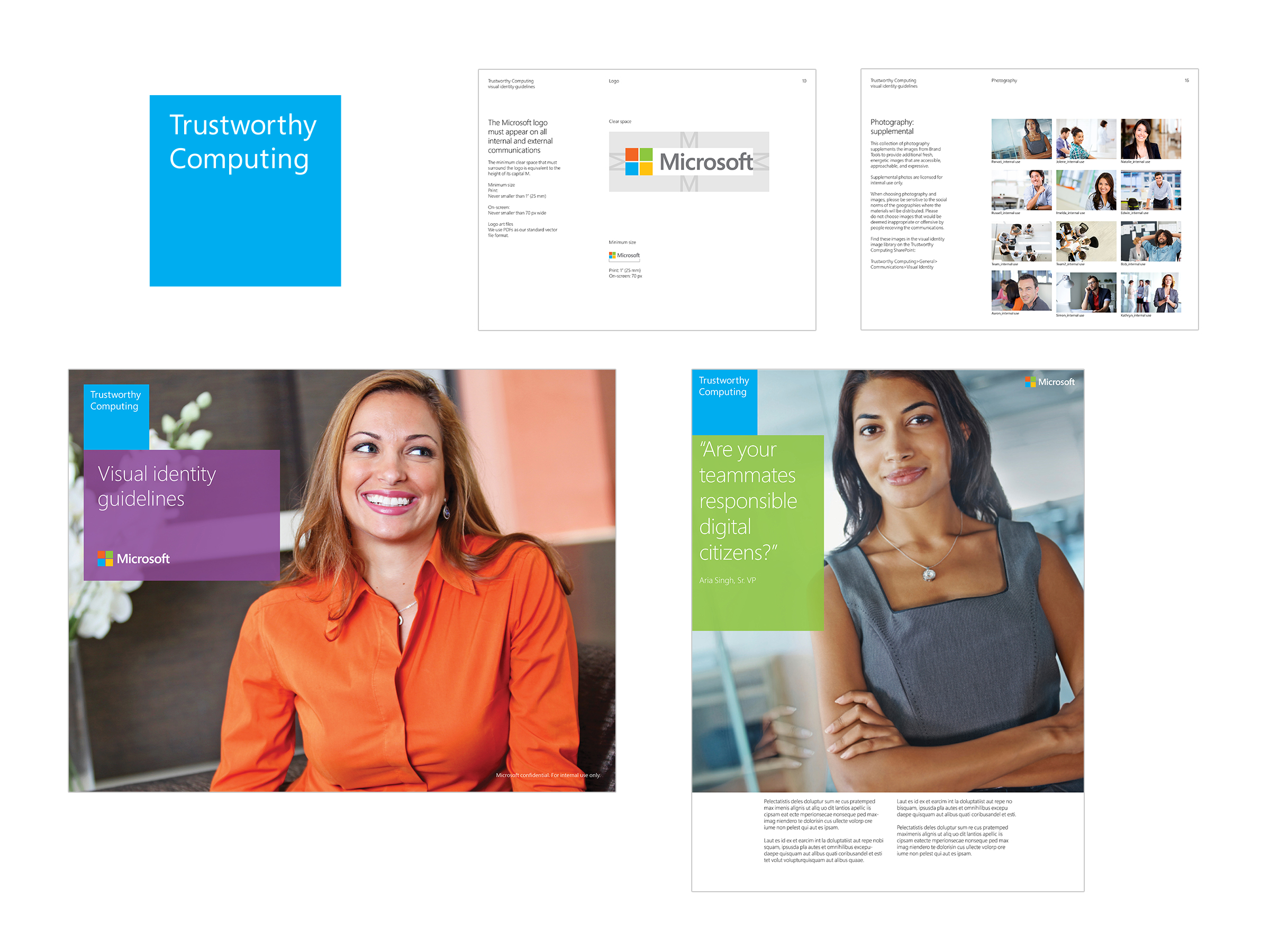 Challenge: Rebrand the Microsoft business group Trustworthy Computing, making it fresh, modern and approachable. The culminating work was this visual identity guide, giving others the ability to create advertising and marketing materials that fit within the new brand.
Template emails, ads, posters, PowerPoint decks and various marketing materials were created in a variety of brand colors and images to make it easy for the team to develop professional looking materials.
In addition, photo and illustration libraries were curated to allow further customization and made available internationally through Microsoft Brand Tools.
---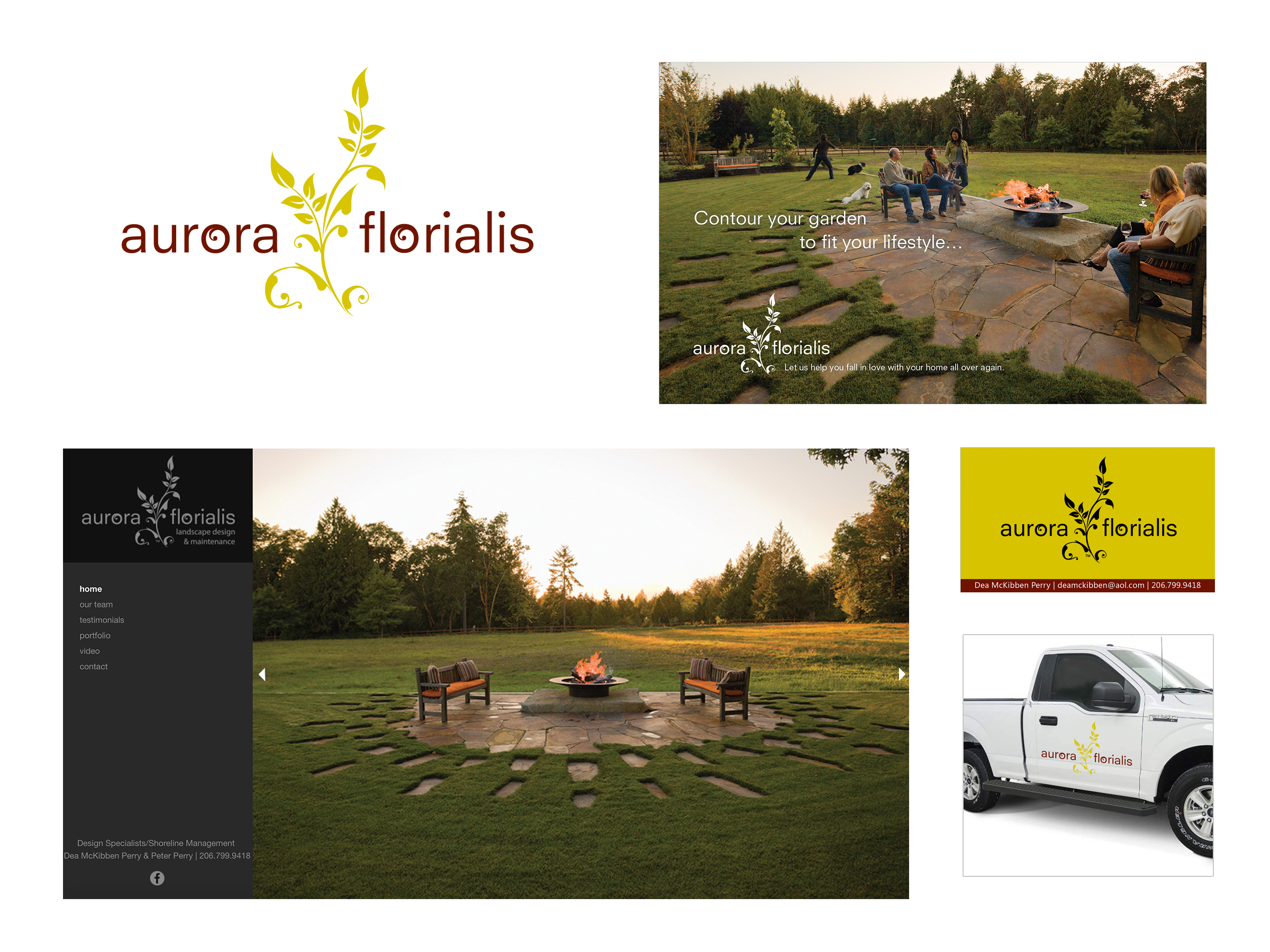 Challenge: Create a memorable brand for Aurora Florialis, a landscape design company, that would elevate the company to compete on a higher level. An extensive website was developed to showcase their projects, logo-ed clothing was created for the crew, ads, mailers and even a line of branded products.
---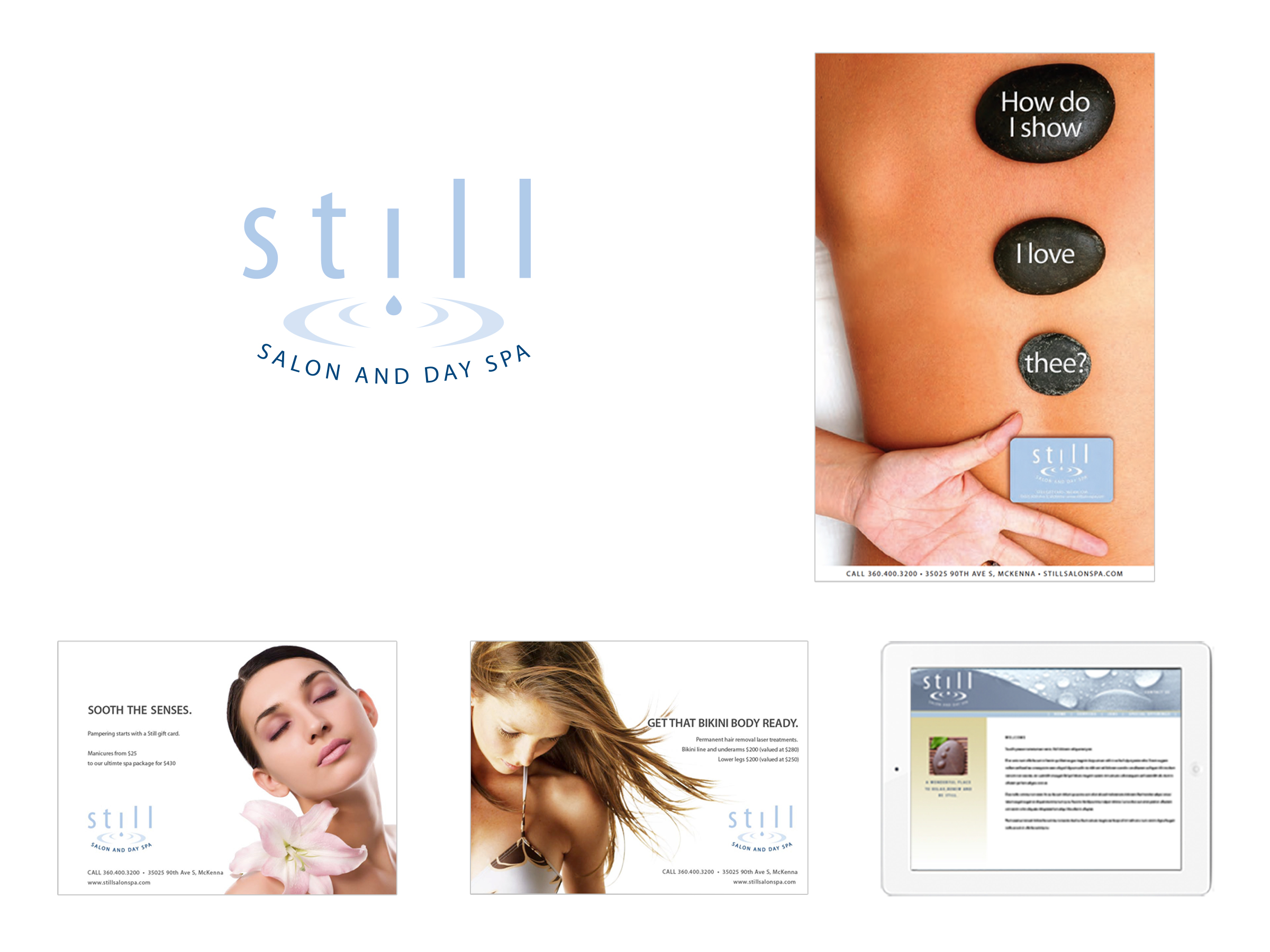 Challenge: Help start a salon and day spa from the ground up. The name was the first task, then a logo that evoked the tranquil quality. From the stainless sign backlight in neon, to the packaging, web, ads, and the customer retention campaign—all with the same feeling—leave your cares at the door.
---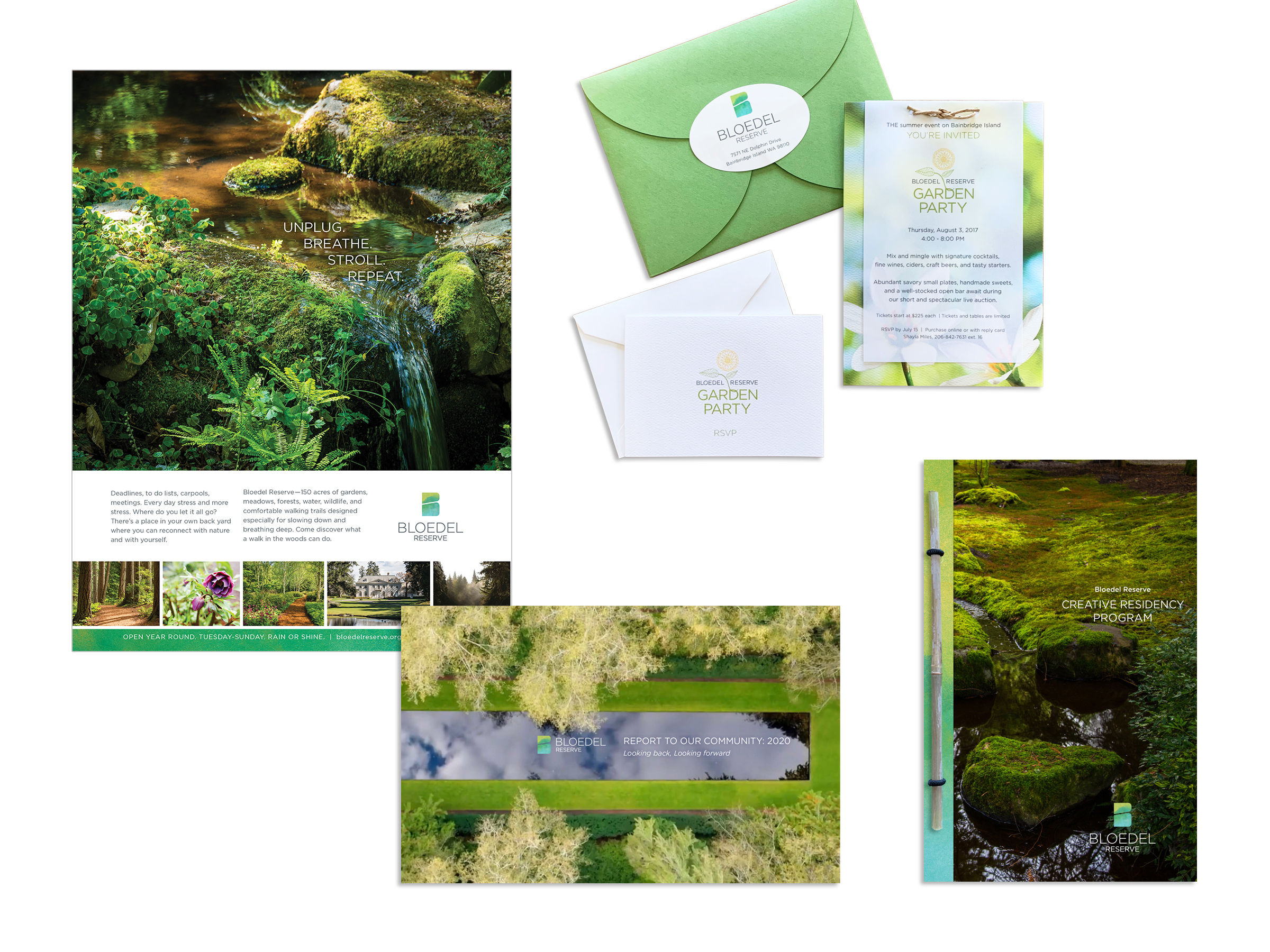 Challenge: Develop a brand for Bloedel Reserve that lives up to the beauty and tranquility that you experience while visiting the 150 acre garden. Numerous fund raising events and opportunities, general advertising and collateral.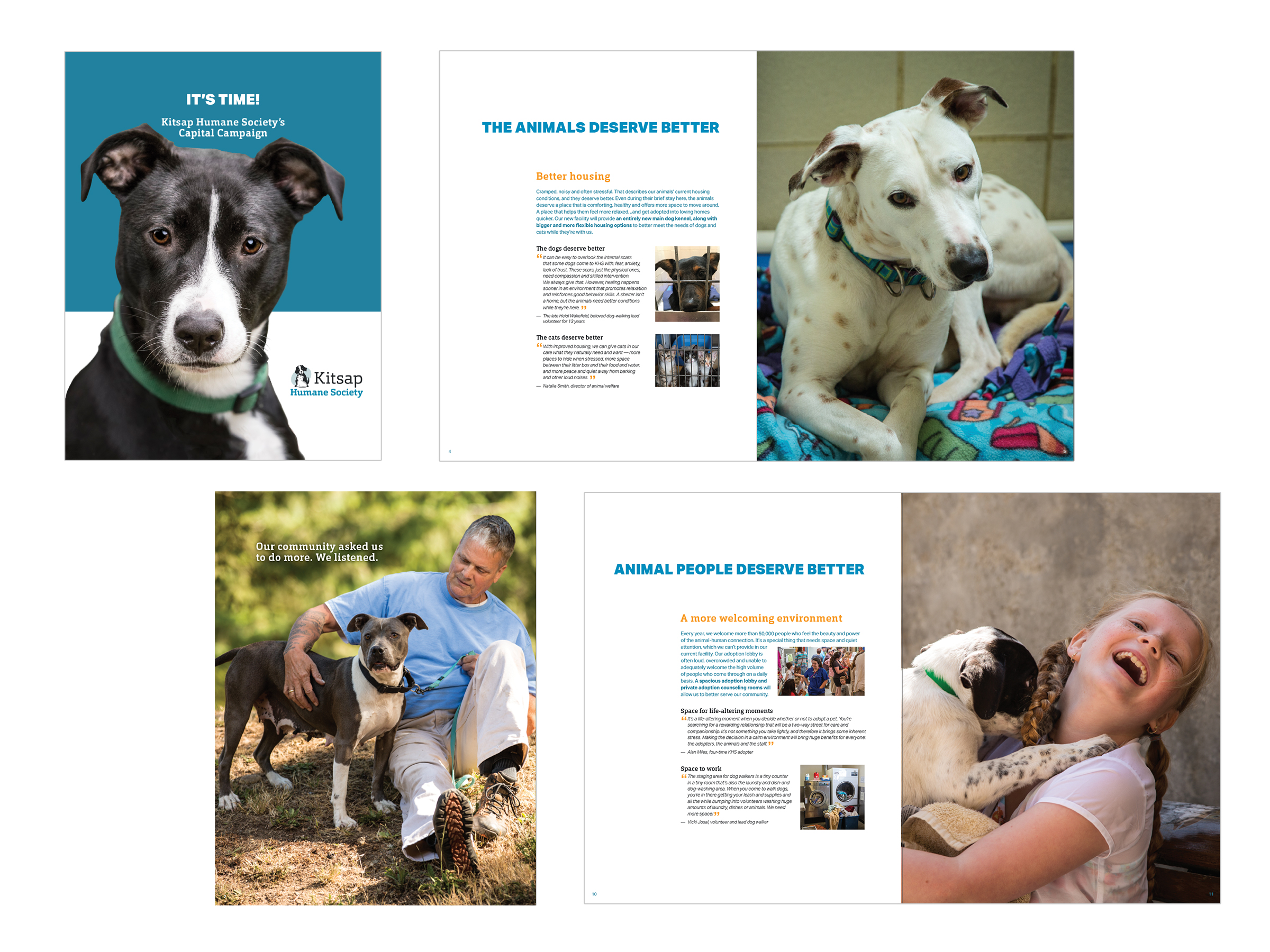 Challenge: Help Kitsap Humane Society tell their story to raise funds for two capital campaigns. Develop a brand with their number one asset, the animals. Photos by Keith Brofsky.